The 7 Better Building & Building Science Podcasts You Should Have in Your Queue
Popular music streaming services like Spotify are snatching up podcasting companies like Anchor and Gimlet Media. But why? According to the New York Times, in 2018, one in four people listened to at least one podcast a month. This year, it was more like one in three. Podcasts are providing anyone with a smartphone (or even just a computer and some headphones) the opportunity to learn and be entertained from anywhere that can be reached by a cell phone tower.
The podcasting medium provides a blank canvas for celebrities, medical professionals, journalists, educators, and just about anyone else to entertain and inform the public on an unlimited number of topics. Fortunately, the home performance and better building sectors are no different! The offices of Energy Circle are home to many podcast fans — here's the home performance and building science podcasts you should have in your queue. 
1. Green Architects Lounge
Architects Chris Briley and Phil Kaplan of Green Building Advisor have been producing the Green Architects Lounge for nearing a decade. In true podcaster fashion, Chris and Phil discuss high level building science and green design topics that often end up tangled in a tangent somewhere, all while imbibing their favorite drinks. Not only are they sharing the latest in green building and retrofits, but they are also sharing their cocktail recipes! What's not to love? 
So why do we like it? Similar to many of the other podcasts further down on this list, the Green Architects Lounge provides insight and perspective into the real world of home performance, HVAC, and solar contracting. 
Avg. Episode Length: 1 Hour
Years Active: 9
Topics Covered: Carbon Emissions, Solar, Heat Pumps, Home Performance, Net Zero, Passive House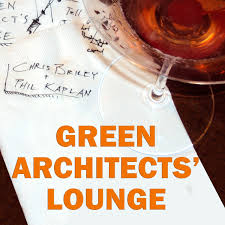 2. The Building Performance Podcast
The Building Performance Podcast got in on podcasting early as well, back in 2009. Hosted by Corbett Lunsford (and sometimes his wife, Grace) of the Building Performance Workshop, author of Home Performance Diagnostics and creator of an arsenal of resources for understanding and using home performance testing. Topics are covered in an interview format, featuring industry professionals like Larry Zarker of BPI, Dr. Gregory Melvin on the connection between building science and Hippocratic Oath, and Bill Lazar on building low-cost homes that outperform the nearby mansions of northern Florida. 
Avg. Episode Length: 20 to 40 minutes
Years Active: 9
Topics Covered: Weatherization, Home Ownership, Green Financing, Insulation, Home Performance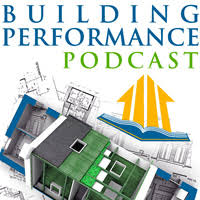 Duane Knickerbocker and Bill Small of Brower Mechanical have been recording a weekly — yes you read that right weekly — podcast from their Sacramento area location since 2015. That adds up to 195 total episodes that cover all the ways in which solar energy and home performance intersect. Because Duane and Bill have turned into truly prolific podcasters, this podcast is a valuable insight into how seasonality affects localized home performance, and how you should be marketing your own HVAC, home performance or solar business through the seasons!
Avg. Episode Length: 42 minutes
Years Active: 4
Topics Covered: Residential Solar, HVAC, Weatherization, Home Performance, Sacramento, CA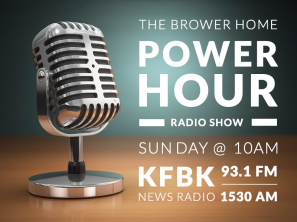 4. The Building Science Podcast
"Bringing the human factor to construction, design, and architecture" is how host Kristof Irwin describes The  Building Science Podcast. The Building Science Podcast is home to monthly high level conversations about how better design and building science meet with the real world, while also covering the prescient HVAC topics on every contractor's mind.
Avg. Episode Length: 1 Hour
Years Active: 4
Topics Covered: Architecture, solar design, HVAC, Indoor Air Quality, Ventilation, Healthy Home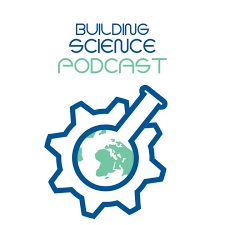 5. Building HVAC Science Podcast
The Building HVAC Science podcast is hosted by Bill Spohn, the CEO and co-owner of TruTech Tools. Bill has geared this podcast to contractors, shedding some light on the newest tools and research that can aid in "all things that relate to buildings and people in the built environment." From how to run your HVAC business better, to which kind of photo app is best for your on-the-job before and after photos, the Building HVAC Science podcast is jam packed with real-world tools and information that just about any contractor can use. 
Avg. Episode Length: 30 to 50 minutes
Years Active: 2
Topics Covered: Building Science, Architecture, HVAC diagnostics, Human Comfort, Health and Safety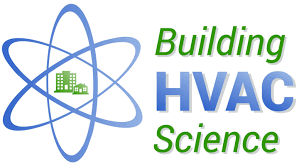 6. The Energy Show with Barry Cinnamon
We find another prolific podcaster in solar expert Barry Cinnamon and The Energy Show. Barry hosts a weekly 20-minute podcast based out of San Jose, CA. This bite sized show is quick to consume, and geared towards educating the public on best practices when it comes to home energy usage, and how it relates to solar energy. 
"On the surface, The Energy Show podcast is a marketing tactic for Cinnamon Solar's Silicon Valley target audience, is of immense value to contractors everywhere. Barry is smart, shares openly, talks fast, and covers topics central to solar and electrification."
Avg. Episode Length: 20 minutes
Years Active: 6
Topics Covered: Climate Change, Solar PV, Solar Battery Storage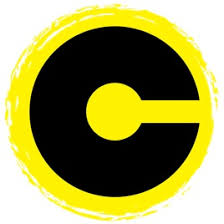 7. Solar Power World: Contractor's Corner
Solar Power World magazine hosts a monthly podcast highlighting the latest news and best practices of the solar industry. Hosted by Solar Power World Kelly Pickerel, Kelly primarily highlights solar contractors on the rise, while also discussing relevant topics like "why supply chains matter when choosing a solar supplier" and "the 6 documents you need to have in place before you can get financing."
Avg. Episode Length: 20 minutes
Years Active: 7
Topics Covered: Solar PV, Solar Battery Storage, Solar News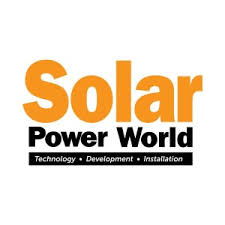 BONUS: The EntreArchitect Episode 267: Building Science Fight Club
Have you laughed, cried, yelled, or applauded at the Building Science Fight Club Instagram account yet? The building scientist behind this surprisingly entertaining and well-captioned Instagram account (Christine Williamson) was a guest on the popular architecture podcast The EntreArchitect back in April. Christine talks with architect Mark LePage about her journey to falling in love with building science, and how to get a younger generation excited about better building through design. 
Avg. Episode Length: 1 Hour
Years Active: 7
Topics Covered: Building Science, Architecture
What Podcasts Are You Listening To?
Did we leave something off the list? Let us know what podcasts have been keeping you entertained and informed on your commute, at work or at home. If you are looking for more tips on how to up your building science knowledge or increase your digital marketing game, get in touch with the like-minded team at Energy Circle!
Need a hand with your digital marketing efforts? We are here to help. Contact us today.
SERVING THE ENERGY AND BETTER BUILDING SECTOR
We are selective in who we partner with—and we know you are too. Find out with a no-commitment analysis how we can make an impact on your business.