Beat the Keyword Spammers on Google
Keyword stuffing spam in Google My Business titles is annoying. If you've ever seen a Google Maps result with a name similar to the screenshot below, you should know it's a poor SEO tactic that Google will penalize. But unfortunately it does work for a limited time.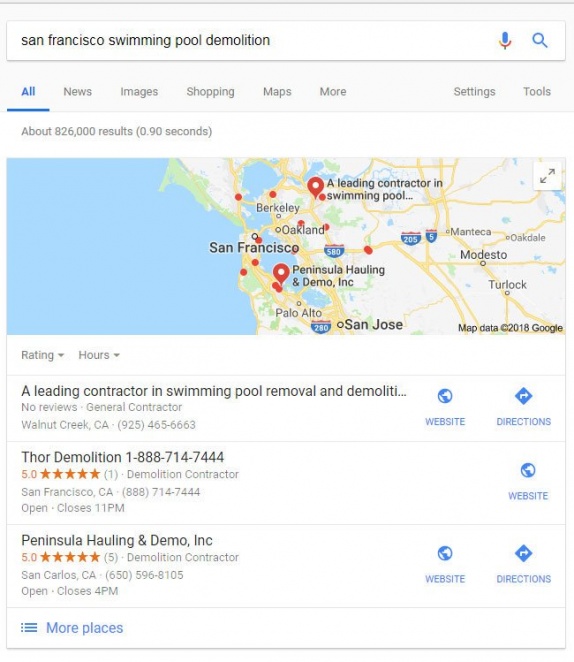 Spam in Google My Business (GMB) is bad for everyone. It is bad for Google, it is bad for the user, and it is bad for legitimate companies. Google has claimed that they are working on eliminating spam and that keyword stuffing your name does not affect the results; but with so much online content, Google cannot be blamed for not catching every single instance of spam. So, since the blame is no longer on Google, the responsibility shifts to users to sniff out any injustice.
If other businesses are outranking you because of GMB keyword stuffing, there are two things you can do.
1. Cowardly sit back and hope Google takes care of it.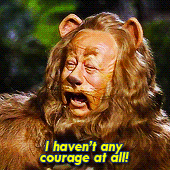 2. Report those spammers and bring them down!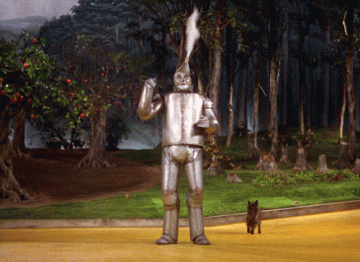 How to report people who stuff their Google My Business titles with keywords
In most cases, I would say "snitches get stitches," but these spammers are taking your hard earned rankings with cheap tactics. So, in this case, I would say, "snitches get higher rankings on Google." Follow these steps to get the spammers off the map.
1. Find a spammer in your area
Google My Business guidelines clearly state that you need to use your official business name. If there is someone in your area who is keyword stuffing their business name with either locations or services, they are going against GMB guidelines. For this blog, we are going to use the term "Spray Foam Insulation in San Antonio." It appears that there is a company called "Synergy Spray Foam Insulation San Antonio." This is extremely suspicious, and I doubt they are registered with the BBB under that name.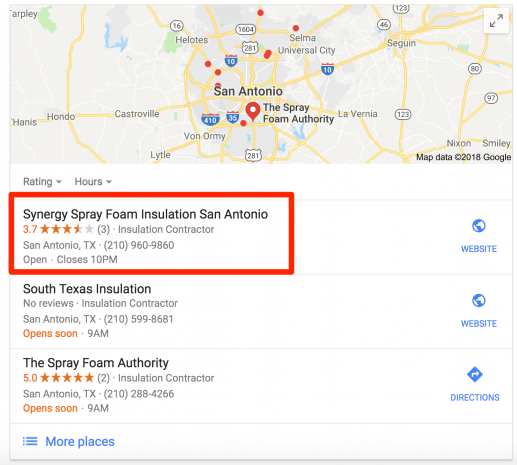 2. Confirm that they are spammers
The best way to do this is to click the website link within the map listings. If the business name on the website is even a little different than the one listed in the map pack, then you caught a live one.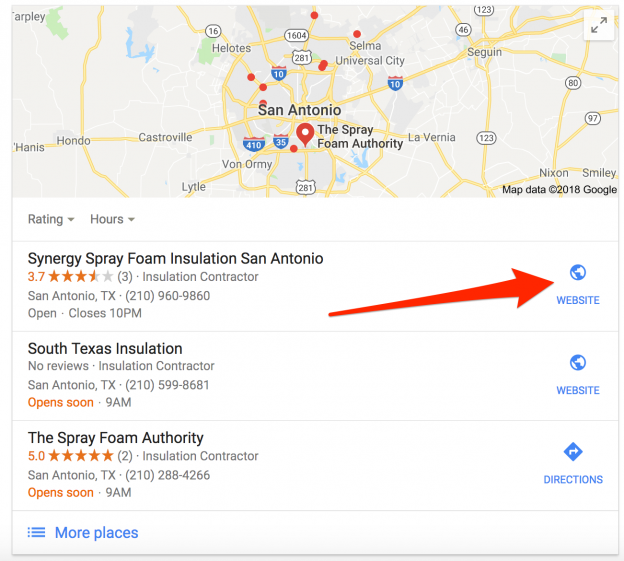 3. Google the spam name
Google the exact business name they are using in the map pack (the spam name). On the right-hand side, a knowledge panel should appear. Confirm that this is the right listing.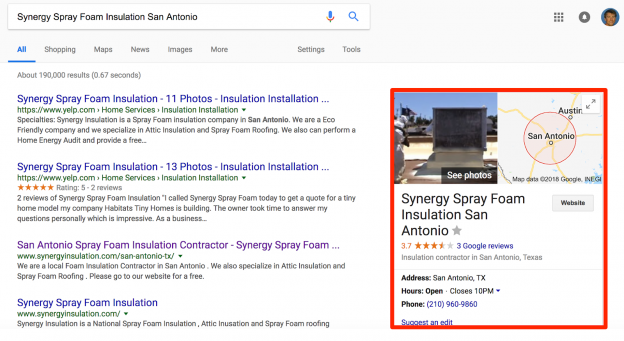 4. Suggest an edit
Click the small text that says "Suggest an edit." Then edit the name to be the actual name of the business without all the keyword stuffing.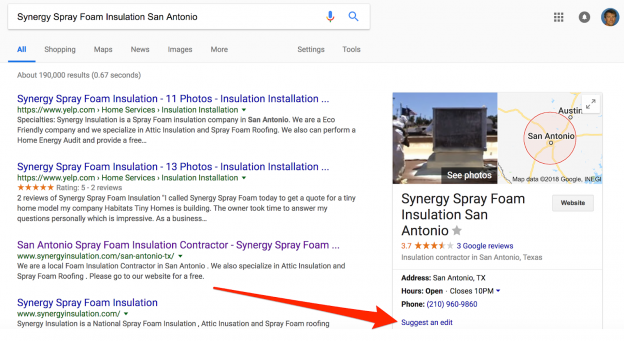 This process will force Google to take a look at the keyword-stuffed name and change it if they deem your change credible.
*Update: A day later the change was accepted. Synergy is still seeing a #1 ranking, but I will keep an eye on this listing and update the blog if they drop in the rankings as I expect they will.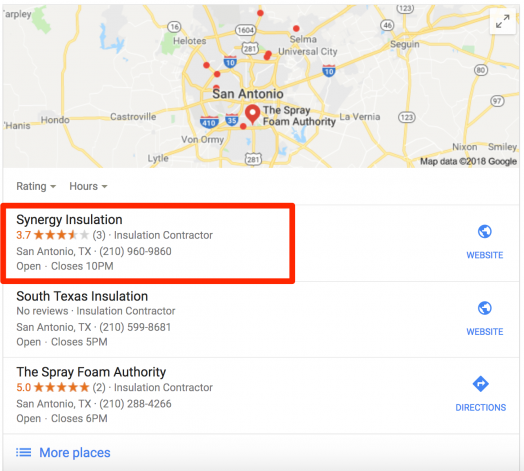 Are your digital strategy and marketing tactics in need of some TLC? Contact the experts at Energy Circle today!
SERVING THE ENERGY AND BETTER BUILDING SECTOR
We are selective in who we partner with—and we know you are too. Find out with a no-commitment analysis how we can make an impact on your business.