Challenge Accepted #6: How To Take Advantage of the DOE Home Improvement Expert Program
The building science related research coming out of the Department of Energy is certainly something the better building sector depends on — and heavily. But there hasn't been a way for home performance and HVAC contractors to differentiate themselves from other "regular" contractors when it comes to following the best practices outlined by the Department of Energy...until now.
Last week's Energy Circle webinar was an introduction into how contractors can now sign up as a Home Improvement Expert Partner, leveraging the credibility and trust of the Department of Energy, as well as giving homeowners the tools they need to differentiate trustworthy contractors from the less desirable "blow and go/box swapping" types.
Today's Challenge: Turning the Home Improvement Expert program into a powerful marketing tool to generate leads and build trust. 
The Ask
To inform homeowners in your service area that you are a verified partner with the DOE Home Improvement Expert program (HIE), while adhering to the guidelines and requirements of the Home Improvement Expert Partner Commitments.
How To Sign Up As A Home Improvement Expert Partner
Visit the contractor section of the Home Improvement Expert website here. From there, fill out the registration forms, and sign the Home Improvement Expert Partner Commitments agreement, which looks like this: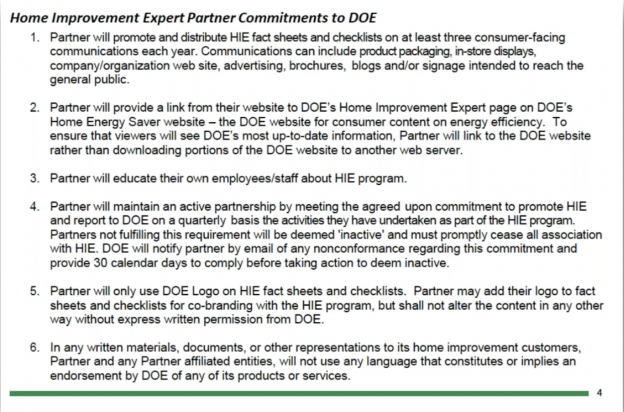 This simple six point document outlines the basic marketing agreements of the program, which include some basic best practices when it comes to collaborative partnerships. Things like distributing "HIE fact sheet and checklist on at least three consumer-facing communications a year". The DOE wants you to be actively educating customers using their research — not such a bad idea, huh?
The checklist asset provided to homeowners covers 21 measures, each with their own individual checklist:
Attic Air Sealing and Insulation

Basement Wall Insulation

Framed Wall Insulation

Masonry Wall Insulation

Home Air Sealing

Vented to Unvented Attic

Vented to Unvented Crawl Space

Window Replacement

Air Conditioner Replacement

Gas Furnace Replacement

Heat Pump Replacement

Oil or Gas Boiler Replacement

Duct Sealing and Insulation

Bathroom Exhaust Fan

Kitchen Exhaust Fan

Balanced HRV/ERV

Balanced Supply plus Exhaust

Supply Integrated with HVAC

Gas Tank Water Heater

Gas Tankless Water Heater

Heat Pump Water Heater
The Challenge
Become An Early Adopter
As of this post, there are only 46 partners, 38 of them being contractors. Looking at the map below, you can see where there is still plenty of room to be one of the first adopters in your state.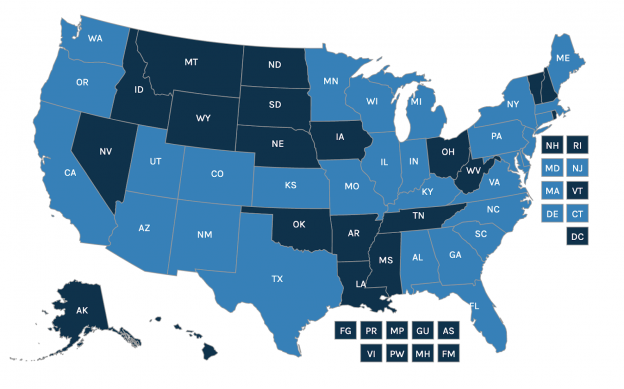 The states with the most partners include California (7), Texas (6), North Carolina (5) and Colorado (5). Even if you operate in one of the states with higher competition, getting in this early can give you a leg up on other contractors that are behind the ball.
But once you've successfully signed up as a partner, the real fun begins — broadcasting your newly certified partner status to your service area using relevant marketing strategies! 
Digital Marketing Tactics
Press Release
It may seem like low-hanging fruit, but there is no harm in letting your local news outlets know you are on the up-and-up. A stamp of approval from the Department of Energy could fit into another, "bigger picture" news story, or as a stand-alone blurb. 
Remember, the Home Improvement Expert program also provides homeowners with materials they can use to better inform their next home improvement projects. Framing your press release as a PSA of sorts for access to reliable information benefits both the homeowner, and your business.
Blog
Writing a blog about the details of this program and how you are involved can act as a landing page for all of your digital marketing efforts. Make sure all of the information is correct, write about why it is important, and provide outbound links to the DOE resources. Point your Google display campaigns and Facebook ads to this page, and make it actionable using carefully placed calls to action. You could even make some small tweaks to your press release content, and post it as a blog with minimal effort. 
About Us Page
Your Home Improvement Expert Partnership can be an important part of your business's timeline. Add a paragraph about why this is important to the way you do business, and link to any and all relevant pages or blogs on your site.
Email Newsletter
News of your partnership is relevant to past and future customers, alike. If you send out any kind of regular newsletter, include this in your subject lines and prominently in your copy (along with links!)
Web Design
Becoming a Home Improvement Expert Partner should be a badge of honor, so treat it that way on your website design. This website mock-up shows what we call the "hello bar", something we have had enough success with that it is included in our proprietary website platform. It is a gret way to get one singular message out on many pages of your site, quickly.

Beef Up Key Service Pages & Snippets
Utilize these checklists on your relevant service pages. This enhances credibility and showcases the quality of work your customers can expect when booking this service with your business.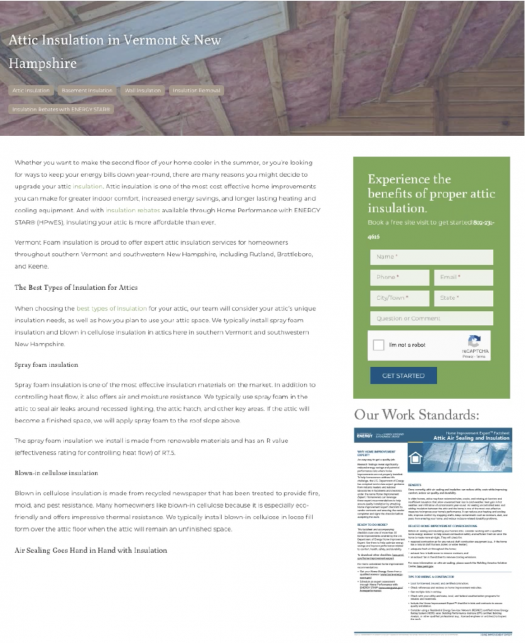 Make sure your GMB and PPC snippets are updated to reflect your Partner status as well. If your partner status is going to differentiate you on a results page, users need to know about it as soon as possible.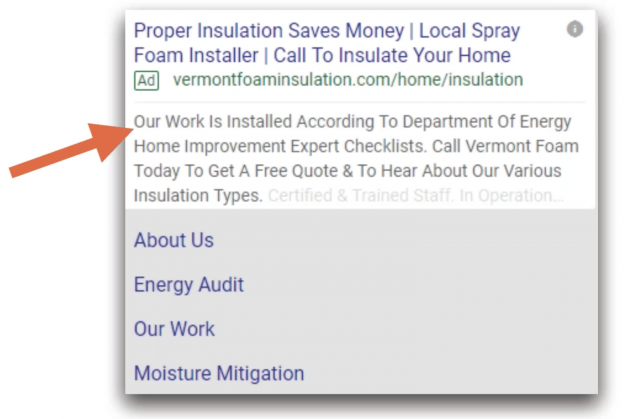 Links
Legitimate, reciprocal linking opportunities can be hard to come by. Becoming a partner gives your website a link on a very credible government site, which will provide an SEO boost. 
The Conclusion
In short, this program offers valuable outlines, information, and protections for both contractors and homeowners, while differentiating your business from your competitors. We think this could become one of the new standards that homeowners look for when trying to find reputable, trusted contractors. Getting in early, and integrating your partnership status into your digital marketing can provide the leg up you need to stay ahead of the game. 
Need a hand integrating your Home Improvement Expert Partnership into your marketing strategy? Contact us for more info.
SERVING THE ENERGY AND BETTER BUILDING SECTOR
We are selective in who we partner with—and we know you are too. Find out with a no-commitment analysis how we can make an impact on your business.