Energy Circle's Inflation Reduction Act Rebates & Tax Credits Timeline
The Inflation Reduction Act is a big opportunity for home contractors. But with a variety of tax credits, deductions, and rebates, it can be confusing to know when each incentive will be available and how to plan out your marketing. Thankfully, Energy Circle is here to help!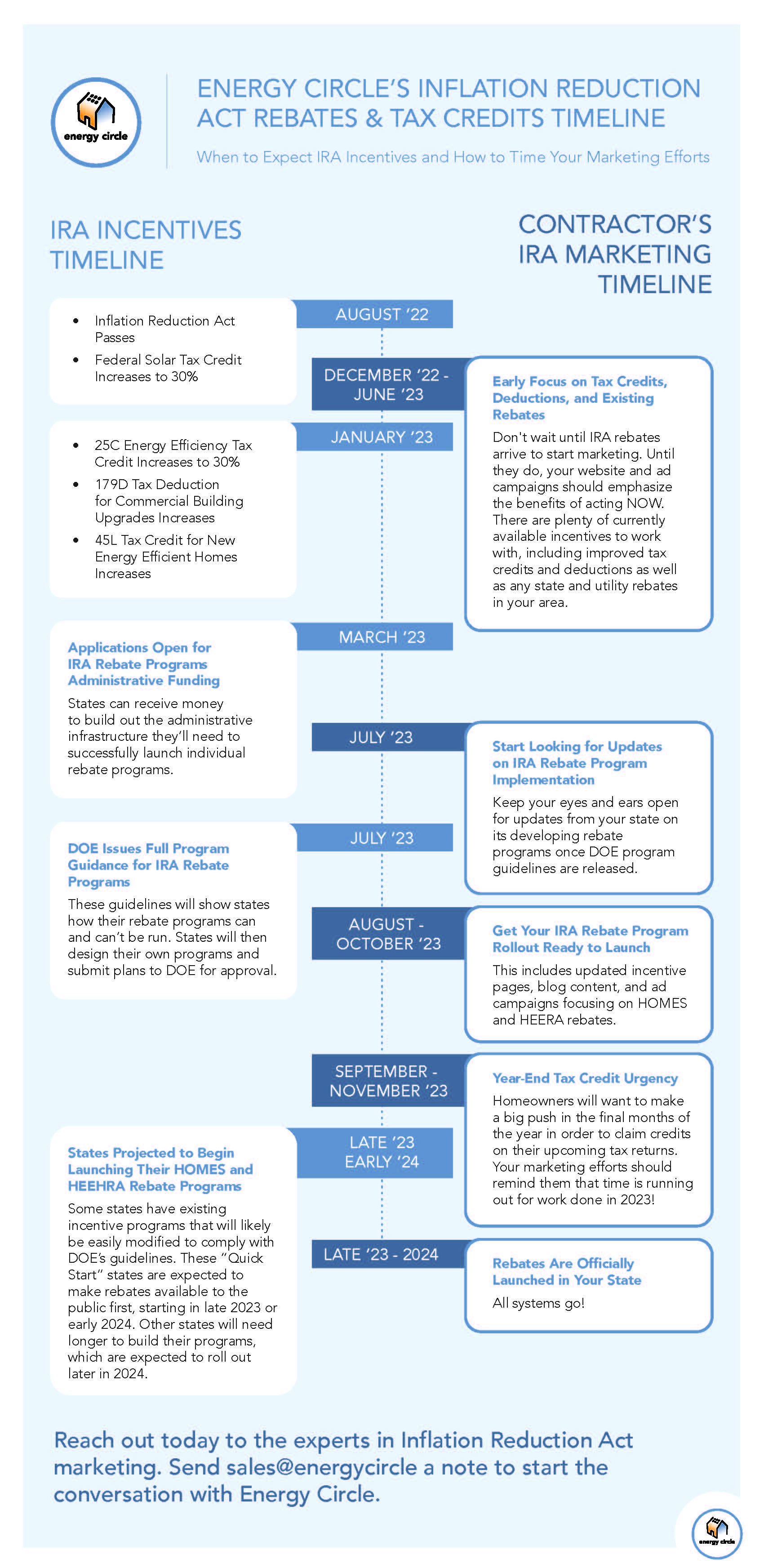 SERVING THE ENERGY AND BETTER BUILDING SECTOR
We are selective in who we partner with—and we know you are too. Find out with a no-commitment analysis how we can make an impact on your business.