How to Use Instagram to Your Advantage
In today's digital world, it's easy to feel like you're missing out on major revenue when you're not marketing on every possible social media channel. If you're a solar, HVAC or home performance contractor, you're likely already taking advantage of Facebook; but have you explored Instagram?
We've talked on the blog before about whether or not Instagram will work for your business. While Instagram typically isn't a means for getting tons of direct leads — at least not for contractors — it is a great channel for promoting your brand and showing a more human side of your business. With consistent posts, the right captions, and a link to your website in your profile, you can increase brand awareness, drive traffic to your website, attract new hires, and more.
If that sounds good to you and you're ready to dive head first into your Instagram marketing, here are a few things you should know about using Instagram to your advantage.
Make Sure Every Post Helps You Meet Your Goals
Have you filled out your profile with a compelling bio and a link to your website? Good! Now, what do you hope to achieve with Instagram? Maybe you want to…
Build your brand

Showcase your services

Educate potential customers about what you do

Build trust with customers

Show a more human side of your business

Drive traffic to your website
You might even have a few goals you'd like to meet with Instagram. Whatever your goals are, they are going to guide your Instagram content. Make sure everything you post drives you towards achieving your goal(s) in some way.
Add Variety to Your Instagram Content
Now that you have a better sense of your goals with Instagram, you can start creating content that aligns with those goals.  These days, all you need is a phone at your job site. Try a variety of content types to find out what resonates most with your target customer base. Some ideas for posts include:
Before/after photos

Progress photos

Process videos (such as a video of someone applying spray foam)

Photos of happy employees on the job

Snapshots of your trucks "in the wild"

Photos from company or cultural events

Testimonials from happy customers

Related quotes, graphics, or memes

Announcements of company awards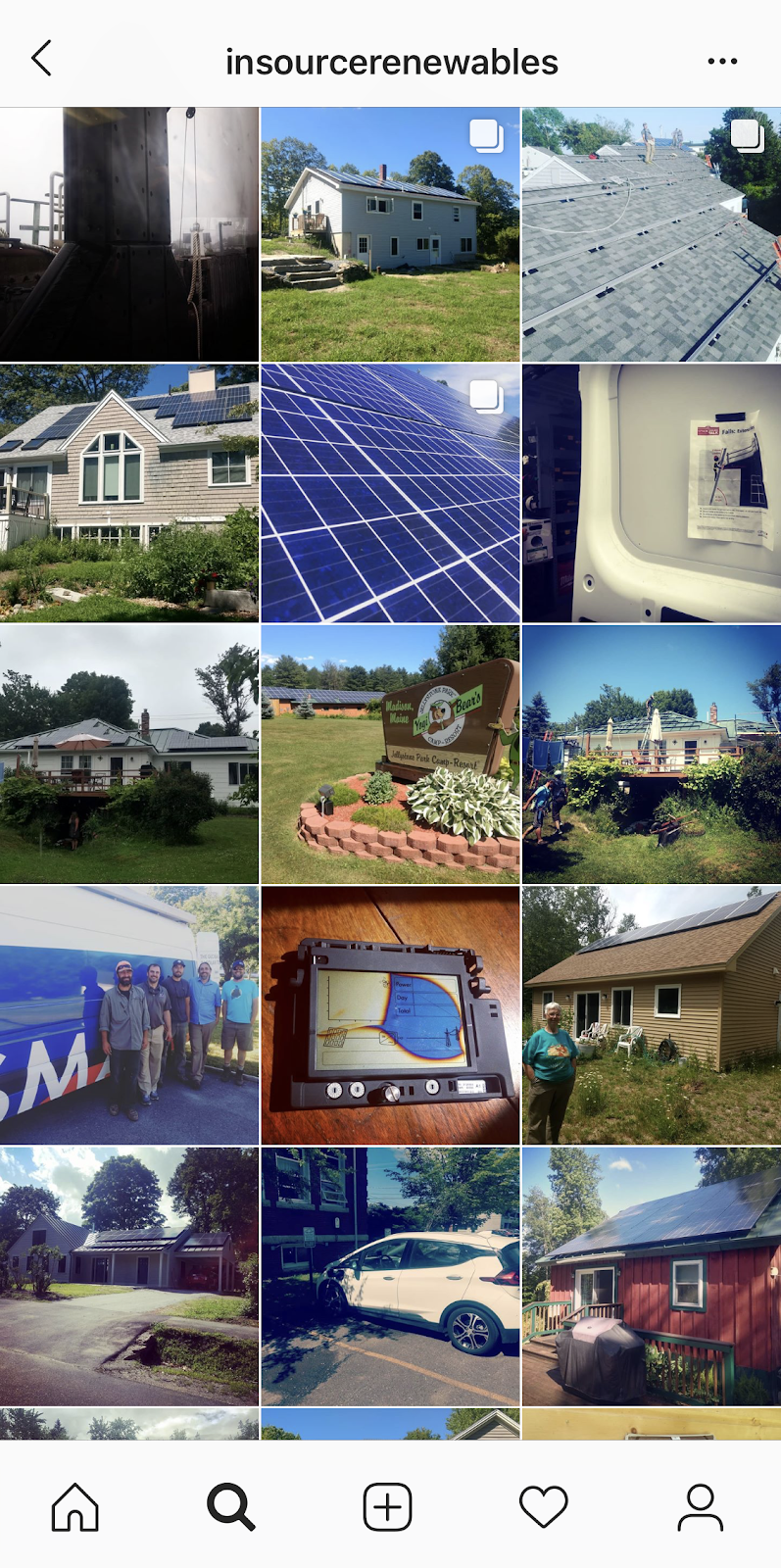 Insource Renewables' feed includes a variety of content types.
Post Consistently & At the Right Time
Don't leave people wondering when they'll hear from you next — stick to a consistent posting schedule. Shoot for once a week to start with; or, if you're feeling extra ambitious, you may even shoot for three times a week. If you plan ahead and have content ready in advance of posting time, you'll have a much easier time of sticking to your schedule.
When you post also matters. Our research tells us that posting in the afternoon on Mondays through Fridays is best. However, it's always a good idea to test out different times and days of the week. A free tool like Squarelovin can help you find out what garners the most engagement for your business.
Use the Right Hashtags
Instagram lets you use up to 30 hashtags in your posts. Hashtags are essentially free advertising for your Instagram posts, as people on Instagram use them to find businesses and other influencers who post about a particular topic. People even follow hashtags on Instagram like they do profiles!
In other words, hashtags make your posts more searchable and help you connect with communities who are interested your industry. So, it's important to know which ones to use for your business. A few tips here:
Don't use general, overly competitive hashtags
If you use a general hashtag that has already been used millions of times, your post is quickly going to become lost in the vast ocean of other posts. Go for "medium competitiveness hashtags" that have been used less than 500,000 times — or better, "community hashtags" which gather a specific group of people and have been used less than 20,000 times.
Don't go overboard with hashtags
You may be allowed to use up to 30 hashtags in any given post, but that doesn't mean you should. Using too many hashtags in your posts can come across as spammy and actually become a turn-off to potential customers.
Search for related hashtags
Instagram lets you search by hashtag — and then view related hashtags. This is a great way to discover new hashtags you can use. Look at the gems that come up when you search "hvac":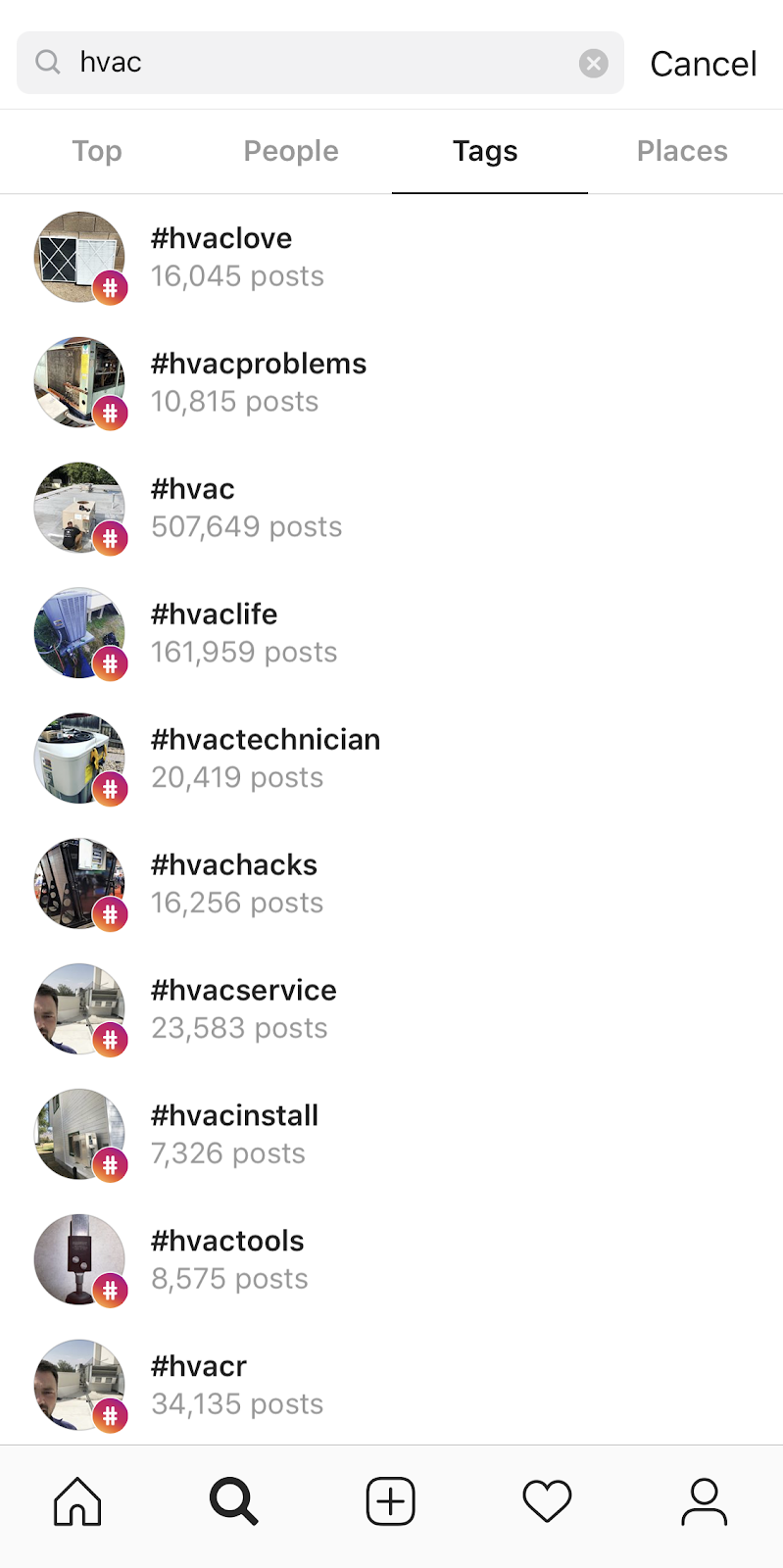 #hvac on its own looks a little competitive, but #hvacproblems and #hvachacks look promising.
As for the solar industry, you'll have to do a little more digging because "solar" is a term with more connotations. A search for "solar" pulls up #solarnails, #solareclipse, and a ton of references to a K-pop star named Solar. But if you search "solarenergy" and click on the hashtag #solarenergy, you get a whole slew of related hashtags to work with.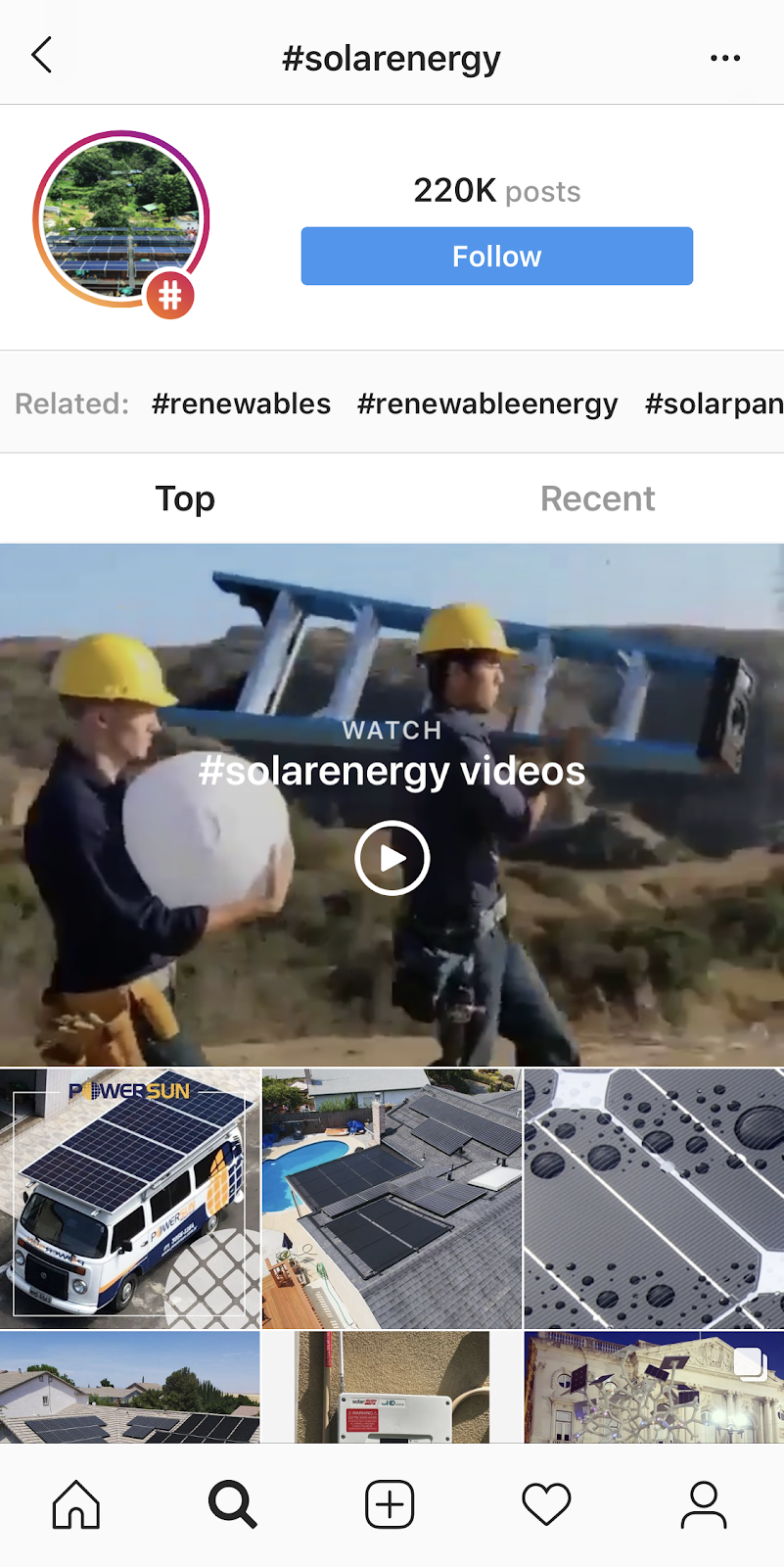 #solarenergy looks to be on the competitive side, but #renewables, #renewableenergy, and #solarpanels could be great hashtags to use.
Branch outside of your industry
Hashtags shouldn't be limited to your industry. As an HVAC, home performance or solar contractor, you are a local business — which means you should also use local hashtags. If you're a solar company in Las Vegas, for example, you might use hashtags like #gosolar, #renewableenergy, #solarpanels, #lasvegas, #lasvegaslocals, and #lasvegasrealtor. It's also a good idea to take trending hashtags and tie them back to your business.
Create Instagram Ads from Facebook with One Click
Did you know that you can create Instagram ads right from Facebook Ads Manager, with the click of a button? If you already create ads on Facebook, this is great news.
Start by creating an ad in Facebook Ads Manager as usual. When you get to the Ad Set settings, go to the Placement section and check "Edit Placements."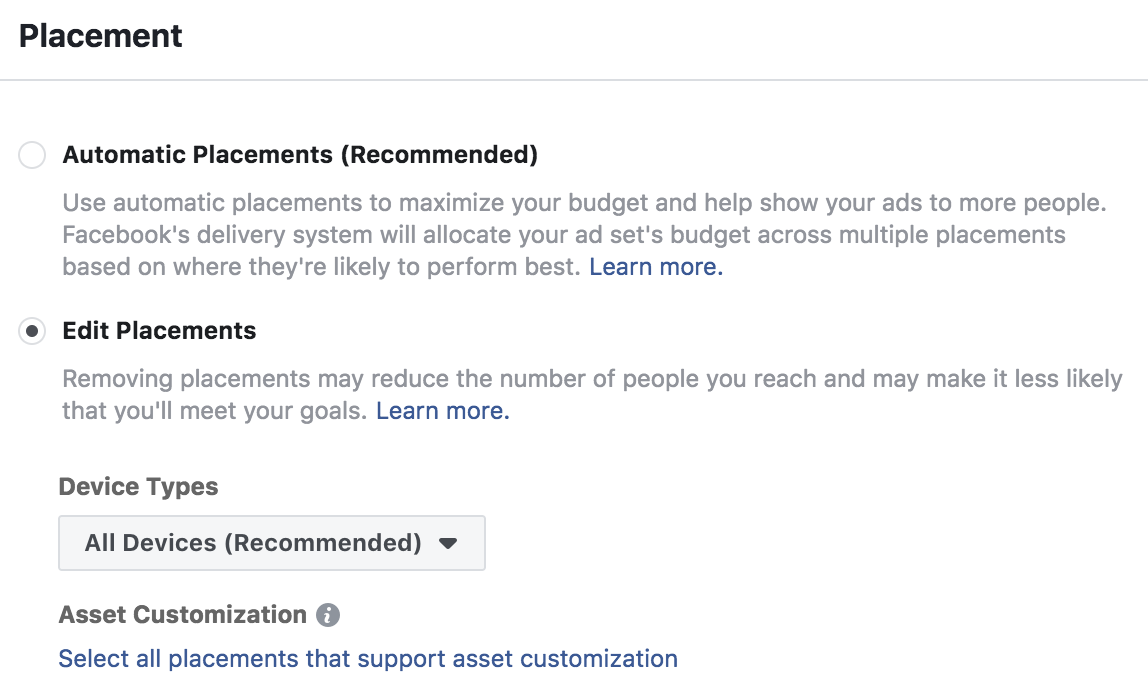 From here, you can edit the platforms where your ad will be published. Make sure "Instagram" is checked.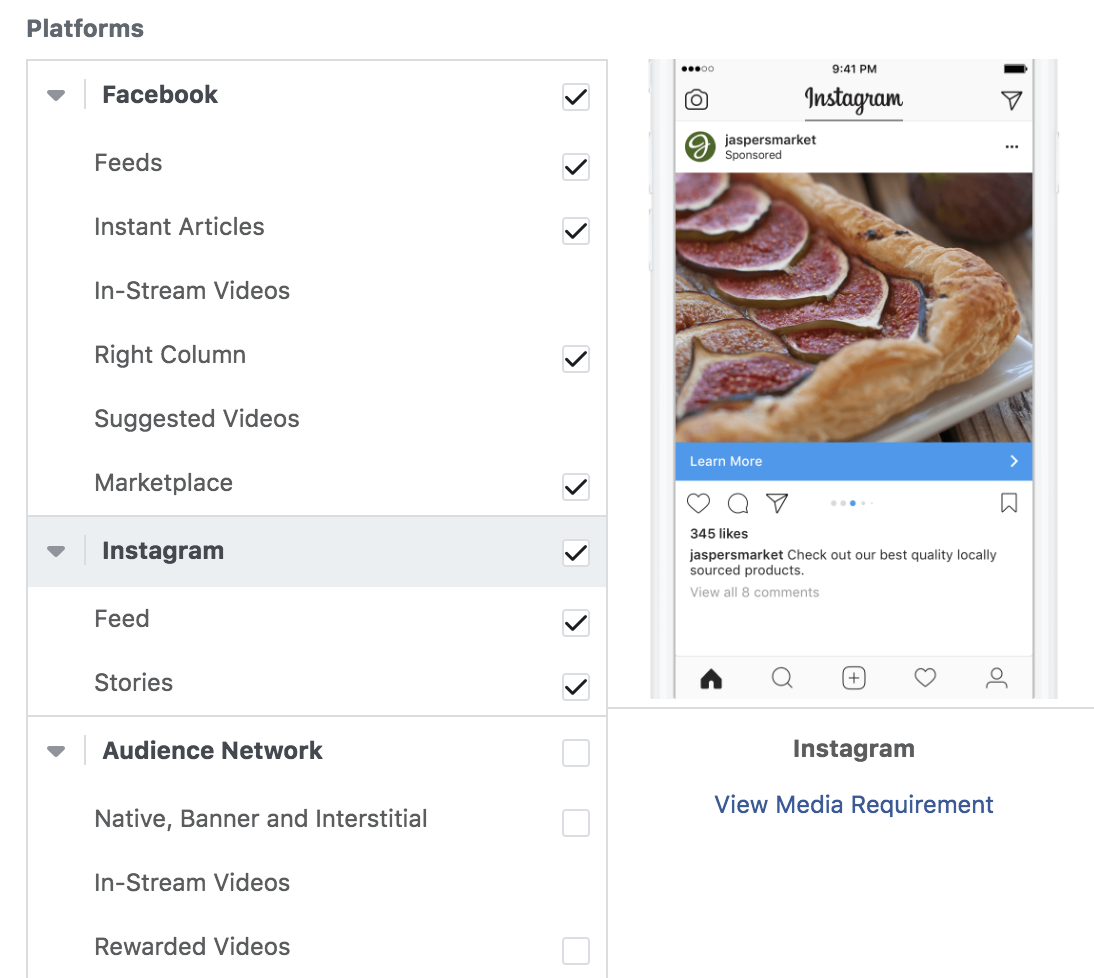 Then, head to the Ad settings. Under Identity, select your Facebook page and Instagram account. If your Instagram account isn't yet connected to your business page, you can add it now. (By the way, if you didn't have an Instagram account, you could still run the ad on Instagram!)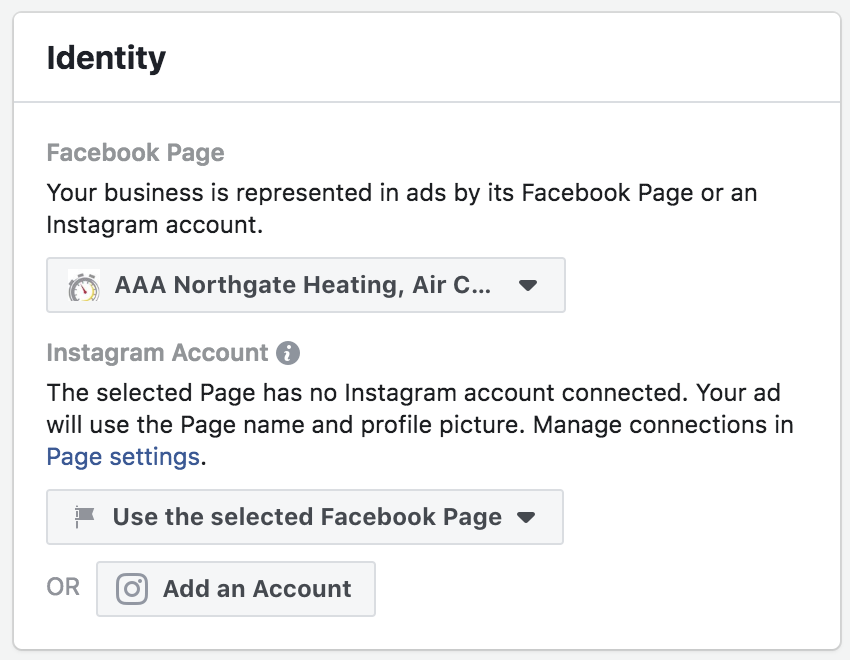 By scrolling through the Preview tool on the right, you can see what your ad will look like on Instagram. Once everything looks good to you, you're ready to publish your ad to Instagram!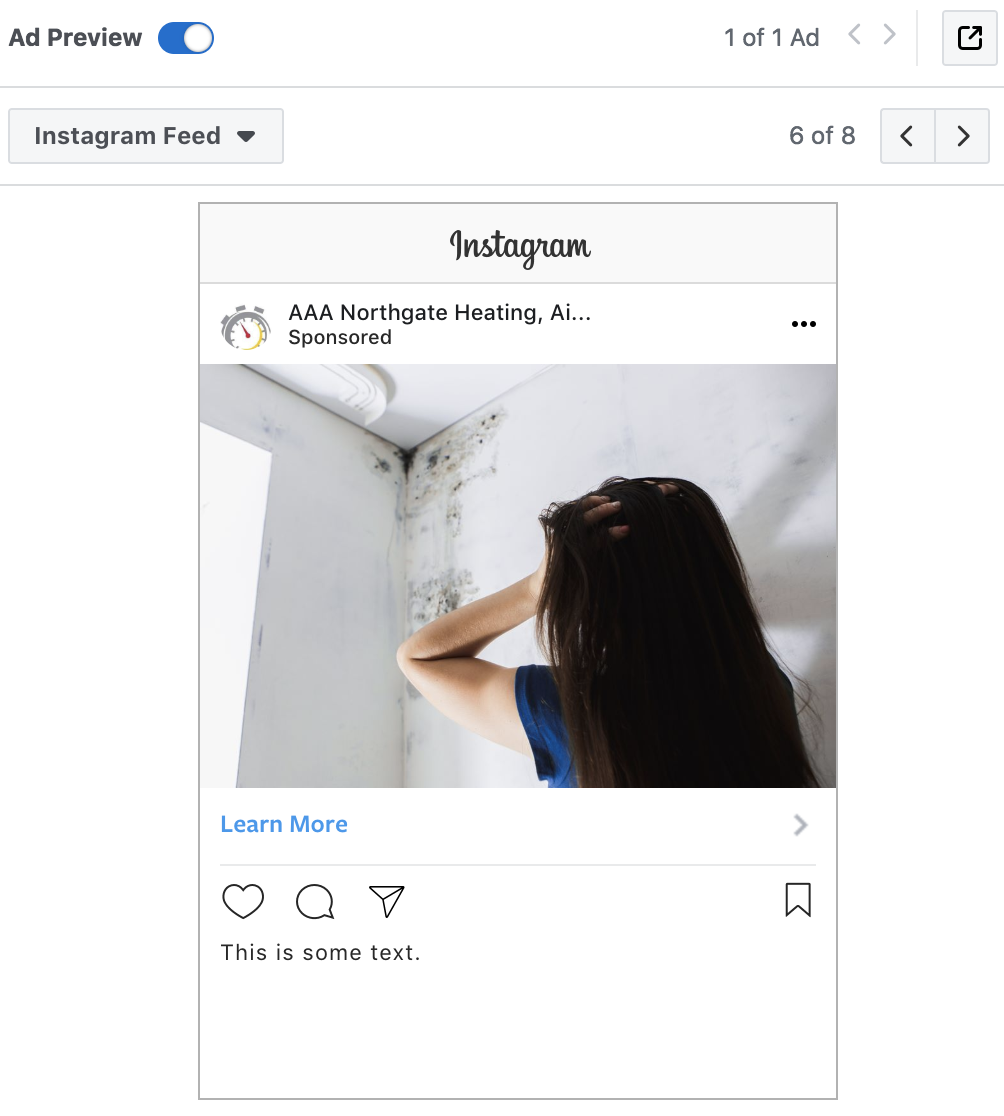 Instagram can be a powerful tool in your digital marketing arsenal — if you use it right. Contact us to learn more about generating leads online.
SERVING THE ENERGY AND BETTER BUILDING SECTOR
We are selective in who we partner with—and we know you are too. Find out with a no-commitment analysis how we can make an impact on your business.