FAQ
How is the Energy Circle platform different from other content management systems (CMSs) like Wordpress and Squarespace
The Energy Circle platform has all the benefits of open source (free code, easy to use, thousands of contributing developers), plus several cutting-edge features we've built exclusively for our industry. Our goal is to create the most flexible, easy-to-use website system anywhere. Our platform, which draws in the best parts of other CMS platforms like Wordpress and Squarespace, is also designed exclusively for the unique needs of the home performance/HVAC/energy efficiency sector.
Energy Circle's platform is built in Drupal, a powerful open source CMS that also powers The White House, the US Department of Energy, Harvard University and Sports Illustrated.
By using our platform, you benefit from ongoing improvements and features to the platform driven by the community of users and Energy Circle's developers, a team on a constant quest to discover and develop what works.
What's the process, how long will it take, and how will I be involved in building a new website?
We're efficiency people! We've built a tried and tested process that is collaborative, gives you lots of options and is completion-oriented. How fast does it happen? That usually depends on you, but we've launched websites in 7 days- though 5-6 weeks is more typical.
Does Energy Circle keep my software up to date?
Yep. Software updates, including security updates, are on our shoulders.
Will I be able to easily make changes to my site?
Of course! The content on your site -- the words, pictures, graphics and other information you share -- is all within your control. You'll choose a design template when you first get the site rolling, but most areas of the page, even the header, footer and sidebars can be changed just as easily as writing an email message. We have done a lot of work to help make the stuff you need to change easily accessible, while doing other important things automatically, behind the scenes.
The more a website looks "alive," the more likely it is that new visitors will know that you're a professional -- not just at your specialty, but also at running your business.  If you take a little time (even just 20 minutes a week) you can write some news, post some photos of a recent job or put up that nice testimonial your recent customer provided. Our goal is to make this so easy that you don't have to worry about the techie stuff.
If I have my own domain name/URL, can I keep it?
Yep. Most of our customers do. If you don't have a domain name yet with an existing web site, though, we have some advice about choosing a good one first. The domain name isn't everything, but it can be a very important part of helping you build and promote a brand.
Do I own my website?
Yes. You own all the content and design on your website and can migrate it to another platform if you'd like (though we hope you don't!).
I have my own site. Can I roll over to the Energy Circle platform?
You sure can. In most cases, it's a straightforward process. If you have a large existing site with hundreds of pages, it may take some effort, but a typical site isn't that hard. If you are getting traffic to your website from search engines or other sites that link to yours on the web (for example, your local Better Business Bureau), you'll want to make sure that those links still work after your site is up and running on our platform. We have written up some ideas about how to make the transition smooth, and we can help make sure your site retains all of the important links and "Google goodness" it has earned over the years.
What if I need additional training on the system?
No problem! E-mail us: support--at--energycircle.com 
Does Energy Circle take care of the hosting?
Yes. We've negotiated screaming deals with the most high-security, sophisticated hosts around with 24/7/365 monitoring, development and staging servers and other geeky stuff that really matters (trust us on this).
Energy Circle Insights Blog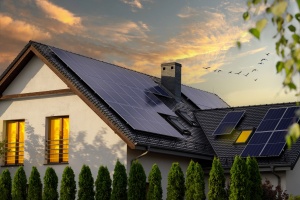 It's no secret that incentives drive solar sales. When incentives are strong, everyone wants to put solar on their roof. But when policies change, interest drops fast. We're seeing this right now in... Read more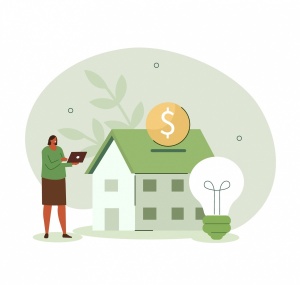 Did you have co-op funding for a marketing partnership this year? If you don't spend this "free money" before the end of December, not only will you lose those extra marketing dollars, but you could... Read more