3 Innovative Trade Recruiting Programs (Plus Takeaways to Improve Hiring Practices for Your Contracting Business)
It's no secret that the US is experiencing an extreme labor shortage, and the trades are having a terrible time reaching qualified—or even entry-level—candidates to fill open positions. As a result, one of the toughest elements of keeping a solar, HVAC, or home performance business going is finding the right new members for your team.
Despite how dire the hiring prospects can seem, there are some innovative ways that businesses, non-profits, and organizations are helping cultivate a new generation of employees. Their efforts either directly support the solar, HVAC, or home performance industries, or would be easily adaptable to help train technicians, installers, and more. By supporting this valuable work in your local market, you'll be able to give back to your community and reap the rewards. 
Take a look at some of these impressive programs, and consider how you and your team can get involved!
Historically, women have faced the stigma that they can't do the kinds of work that men can.
Though this way of thinking was disproven long ago, there are still few opportunities for women to learn the skills required to qualify for roles in the trades. This is bad news for contractors and individuals alike! Women are often relegated to industries where many jobs don't offer a living wage, like hospitality and customer service, while trades are struggling to staff enough people to meet impressive demand. 
Hope Renovations is a multi-purpose non-profit which has received national attention as a result of Founder and CEO Nora El-Khouri Spencer's vision and leadership. El-Khouri Spencer's personal interests initially led her to explore construction, which she now does professionally full time, but her background is in human resources and social work.
El-Khouri Spencer initially became aware of the opportunity gap for women in the trades while working in a homeless shelter to earn her master's in social work. As she helped women find a path forward to independence and a life outside the shelter, she would mention that careers in the trades could be a lucrative and fulfilling option.
El-Khouri Spencer proposed applying for jobs in construction because these women were hardworking, capable, and needed a career that paid a living wage when many jobs don't pay enough to cover rent, food, transportation, and other expenses. The suggestion was met with immediate uncertainty—reactions ranged from "no one's ever taught me that stuff" to "that's a man's job." El-Khouri Spencer saw first-hand how many qualified women were missing out on excellent careers. 
How Hope Renovations Is Training Women for Careers in Construction
After becoming a licensed general contractor, El-Khouri Spencer started Hope Renovations. The Trades Training side of the non-profit follows a curriculum from the National Center for Construction Research & Education (NCCER), and is designed to teach women everything they need to know about construction basics, such as construction math, construction drawing, basic carpentry, and more.
The program also covers skills like conflict resolution, problem solving, and interviewing to help candidates land and keep a good job after completing the course. The best part about Hope Renovations is that the training is completely free. The organization will also work with trainees to help them find support where they need it, such as with transportation or childcare, and offers a weekly stipend for those who can't afford to make ends meet while training.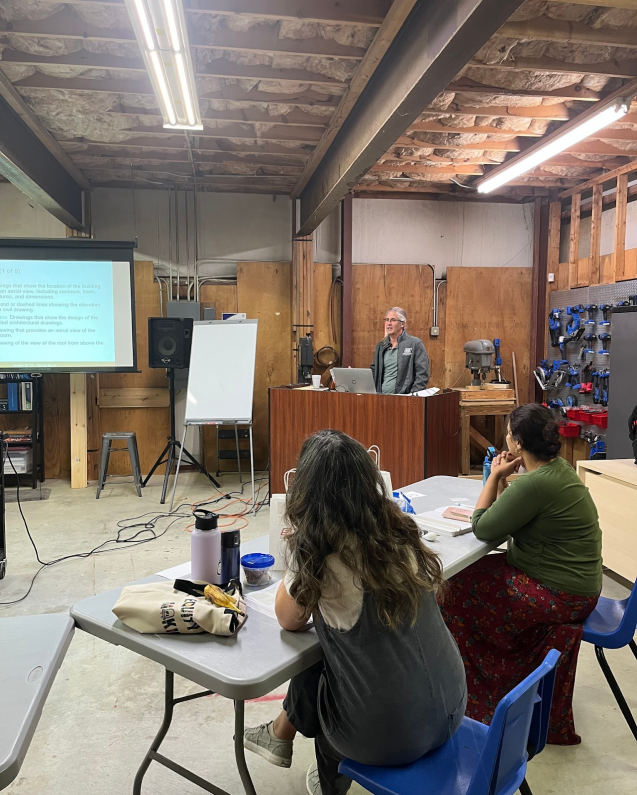 What Makes Hope Renovations Innovative
After completing the program, trainees aren't left to figure things out on their own. Hope Renovations helps women continue their education, either with additional Hope Renovations courses, or by enrolling in a local community college. If candidates are ready to work, Hope Renovations helps them find a career via networking opportunities, one on one career coaching, and a peer-support network.
In this way, Hope Renovations is helping women build more than just the skills to do great work. They also set women up to thrive in all areas of their lives, with a community, resources, and consistent, reliable employment. Trainees leave with a sense of accomplishment and the confidence that their next steps will allow them to provide a stable life for themselves and their families.
Sunbelt Rentals knows the challenges that veterans face when returning to a civilian role—after all, 10% of their employees and 9% of their leadership are veterans. In 2019, 200,000 military veterans were returning home each year! Hiring veterans isn't the same as hiring civilian employees, but these valuable candidates are well worth the effort.
How Sunbelt Rentals Is Helping Vets Transition Into the Civilian Workforce
Sunbelt Rentals credits their ability to create a comfortable, supportive transition for vets to the four-pillars of their hiring strategy:
Recruitment

Resources

Recognition

Retention
Veterans come with a vast and impressive array of skills, but not all of these skills clearly translate to those on civilian job postings. This can make it challenging for veterans to see a path for themselves at many companies. When meeting with candidates, Sunbelt recruiters come prepared to determine how their open positions align with veteran skills. You can do this too, courtesy of a military to civilian occupation translator. 
As part of the recruitment process, Sunbelt Rentals has a presence at job fairs for veterans of the armed forces, and works to connect with more candidates through strategic partnerships. Once hired, veteran employees are supported from day one with veteran benefit guidance and accomodations when needed.
During the first 90 days working at Sunbelt, veteran employees receive additional attention to ensure that they're enjoying a smooth transition and maximize veteran employee retention. One of these support measures is the Veteran Ambassador Program, which gives veterans access to a help hotline, administrative support, and interagency coordination.
Finally, Sunbelt believes that veterans shouldn't have to leave their veteran identity behind. The company recognizes veteran employees and encourages them to "show their service pride" by wearing a patch for their specific service branch on their company apparel, and awarding them with the Sunbelt Salute Coin in recognition of their service and sacrifice.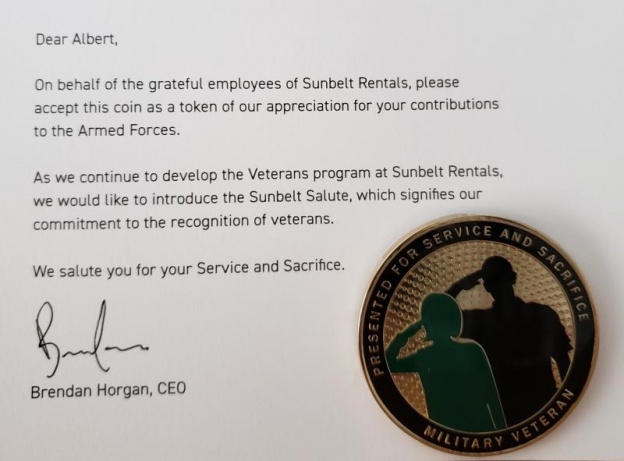 What Makes Sunbelt Rentals' Veteran Program Innovative
Many companies treat veterans like any other applicant, which is a major misstep. Veterans bring a wealth of specialized skills including a strong work ethic, a team mindset, and strong motivation to do excellent work. By recognizing the contributions your veteran employees have made as individuals, you can enjoy high employee loyalty, retention rates, and employee satisfaction.
Sunbelt is even receiving attention for their efforts to help veterans join or rejoin the civilian workforce, earning a designation as one of the top 2022 Military Friendly® Employers. By taking these extra steps, you could also be a military-friendly employer, and enjoy the many benefits of your efforts.
As college student loan debt levels continue to rise, more students are looking for career opportunities that don't require a college degree. The trades are in desperate need of employees, and are willing to pay well for good workers, but struggle to connect with students and demonstrate how a career in the trades can be rewarding and fulfilling.
Non-profit Construct Tomorrow is ensuring that current high school students have a dynamic and fun introduction to the trades. Construct Tomorrow works to help the many students who have little to no understanding of the reality of working in the trades, from the skills required, to the day-to-day experience, by introducing them to real tradespeople who are actively supporting Minnesota communities.
How Construct Tomorrow Is Reaching the Tradespeople of the Future
Founded in 2013, Construct Tomorrow's primary goal is to show high school students some of the many post-secondary career opportunities available to them in construction and the trades. This impressive non-profit partners with schools and businesses in the trades alike to bring everyone together for a two-day event. Instead of classes, students attend the trade show-like experience during the school day for hands-on demonstrations of techniques used by builders, HVAC technicians, insulation and solar installers, and more.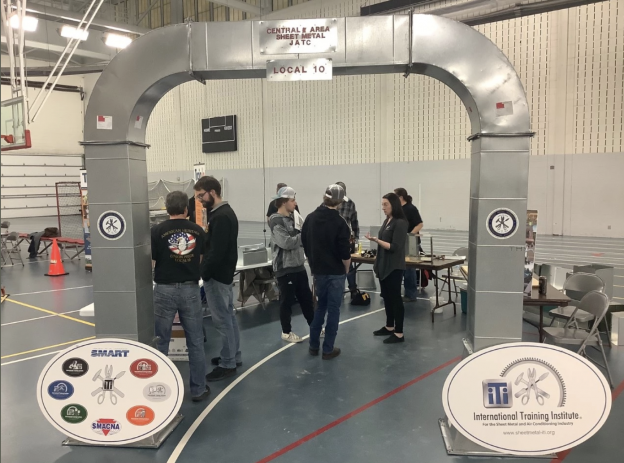 In 2021, Construct Tomorrow was slated to introduce over 1,000 high school students to the trades, many of whom were sophomores, giving them plenty of time before graduation to consider if and how trade opportunities would play a role in their future.
The contractors and businesses in attendance often bring current apprentices or employees to share their own perspectives on their work, why they chose a career in the trades, and why they feel they made the right choice. Apprentices in particular often aren't much older than the high school students in attendance, making their stories especially compelling and relatable. 
Furthermore, the event isn't just for high school students. Construct Tomorrow also welcomes unemployed or under-employed adults to explore the many opportunities available to them in the trades. 
What Makes Construct Tomorrow's Events Innovative
Some students who attend have never used a drill before, let alone spoken with tradespeople about their careers. This opportunity for hands-on education is hugely beneficial in demystifying the trades, breaking down misconceptions, and showing young people that the trades offer amazing careers and the opportunity to make a difference in their own communities every day. 
How These Examples Apply for Home Performance, Solar, and HVAC Contractors 
As a home performance, solar, or HVAC contractor, there's a lot that you can adopt from the programs above to enhance your own recruiting strategy.
For example, Hope Renovations essentially offers paid training for those with no relevant experience. If you include paid training as part of new employee onboarding, advertise it! By specifically stating that you are willing to train new employees with no experience required, non-traditional candidates may feel more confident applying, knowing that their dedication and hard work at past jobs could be enough to give them a real shot at the job.
Part of what makes Sunbelt Rentals' veteran program so successful is that Sunbelt really considers veteran needs from the very beginning of the hiring process and communicates and collaborates with those employees to help them feel supported and valued. You can do the same with candidates in any specific or marginalized group by consulting leaders who've overcome the same obstacles and asking them what support made a difference for them, and what measures they wish their employers would've taken to improve their experience. 
Construct Tomorrow makes the effort to meet high school students where they are. Many students who meaningfully consider a career in the trades might be doing so because school does not offer a learning environment that works well for them. By offering a hands-on experience you give a realistic impression of the physicality of a career in the trades, while also appealing to non-traditional students who are looking for a path forward other than college. 
These programs go the extra mile to attract people to the trades, and you can too. Consider taking the following steps to improve your own recruiting practices: 
Internally
Adjust your job posting criteria that might be a deterrent.

For example, do all of your technician candidates really need to be able to lift 50+ pounds, or is that a reflection of how heavy your ladders are? Consider offering aluminum alternatives, or finding other creative solutions, like 2-person teams.

Also consider, men typically apply for jobs that they deem themselves around 60% qualified for, whereas women won't apply for a job unless they meet 90-100% of the criteria.

Develop a support program specifically for women and other groups who come into jobs with less experience than other employees might have.

Invite current employees into conversations about changes they would suggest for your hiring or onboarding processes.

Collaborate with other businesses like yours (like in a peer group!) to swap ideas on how to creatively recruit and retain nontraditional employees.

Reach out to local schools, women's shelters, veterans organizations, and more to offer demonstrations or Q&A sessions.
Externally
Volunteer with, sponsor, or even start your own organization to help connect students, veterans, and atypical groups like women and minorities with opportunities in the trades.
Learn More About How to Refine Your Recruiting and Hiring Efforts!
Struggling to find great employees?
Energy Circle offers insights on meeting great candidates.
1 (207) 847-3644