The Complete Guide to Digital Marketing Fundamentals for Home Performance Companies
The marketing landscape has changed since the days of newspaper ads and radio spots—in today's world, digital marketing is marketing. And while some traditional offline marketing channels remain valuable, the vast majority of modern marketing happens online. 
Building and maintaining a strong online presence and digital marketing strategy is the key to ongoing success for service companies. But what does that look like for your home performance business? And where do you even begin? 
In this guide, we'll take you through the basics: the five essential pillars of a successful digital marketing plan. We'll explain what these pillars are, how they relate to the home performance industry, and how you can use them to build name recognition, generate leads, and grow your business. 
Why You Need a Digital Marketing Strategy 
The vast majority of potential home performance customers are looking for contractors online.

Your competitors are already using digital marketing strategies to garner leads—and they're eating your lunch! 

Directionless marketing won't get you anywhere—you need an intentional plan to move the needle. 
Who Is This Guide For? 
This guide is designed to help home performance contractors develop and implement successful digital marketing strategies. It can be used as: 
An introduction to digital marketing for the home performance industry.

A handy reference guide for best practices in laying a foundation online and using digital channels to grow brand awareness and build trust for your company. 

A refresher course in digital marketing to make sure you aren't missing out on any key digital marketing components.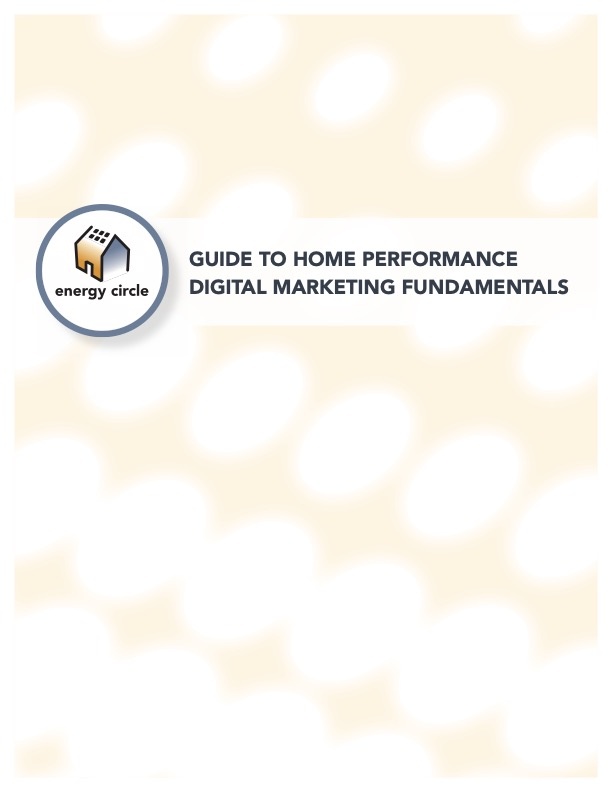 SERVING THE ENERGY AND BETTER BUILDING SECTOR
We are selective in who we partner with—and we know you are too. Find out with a no-commitment analysis how we can make an impact on your business.