Our Picks: The Energy Circle Staff's Favorite Blog Posts of 2019
This is our 48th blog published in 2019. That's a lot of original content (a personal record for Energy Circle!), but it's no surprise: Our team has been hard at work mining the depths of digital marketing, as well as the home performance, HVAC, and solar industries. It makes sense that we'd have a lot to talk about.
At the end of the day, we love looking at numbers and key performance indicators, but good content is ultimately about creating engaging writing that connects with readers. Here at Energy Circle, we wanted to close out the year by highlighting the blog posts our team felt were most important (with the occasional metric thrown in for good measure). After a few hotly-contested voting rounds, we  narrowed it down to 5, then threw a 6th in for good measure. In no particular order, here they are: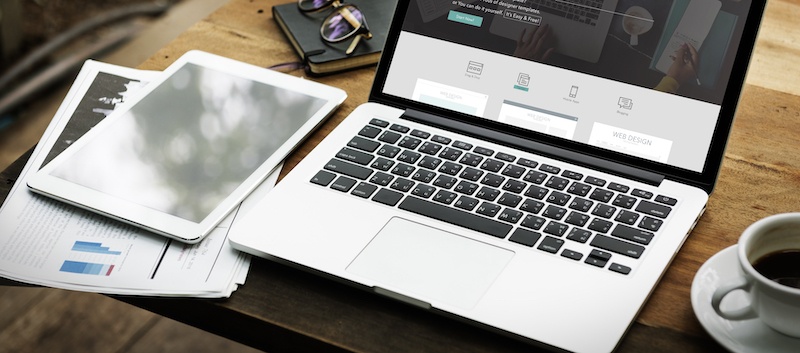 Why We Loved It: "Because of the success we have seen with video (and video marketing) on behalf of our clients, this topic comes up again and again. We loved this deep dive because it brings up the questions most contractors and business owners don't think about after they say 'We want video!' The barrier to entry on making video may be lower than it was ten years ago, but your audience is still expecting the video they see to be high quality." —Jake Van Paepeghem, Content Writer & Video Producer
Why You'll Love It: Looking to get on board with video marketing but need help getting started? From identifying your audience to technical aspects like the best video length, file format, and aspect ratio, these tips and video marketing FAQs provide a great foundation.
Key Takeaway: "There are multiple channels and platforms across which you can now place video, all with different requirements and best practices. The platform on which you plan to publish and market your video can impact many factors in the scope of the production project."

Why We Loved It: "The rise of question based marketing really informed some of our strategic decisions over the last year and looking ahead. We introduced live chat across more of our clients' websites, tested voice search queries, and took advantage of the long tail queries across our content marketing and GMB Q&A. This blog really showed how Energy Circle is attuned to the changing shifts and trends in digital marketing and responsive in strategy." —Abby Yolda, Senior Solar Digital Strategist
Why You'll Love It: The increase in question-based search volume shows that customers are searching for your services in evolving ways, through voice commands and—more importantly—through their smartphones. We break down how you can adapt your digital marketing strategy to keep up, from live chat to Google My Business.
Key Takeaway: "Voice activated 'assistants' like Siri and Alexa are changing the way that people look for information. So how do you market your HVAC, home performance or solar business to those who are asking for your services online?"

Why We Loved It: "Your landing pages are likely where many potential customers are forming first impressions of your company, and if they have not been properly optimized, are visually unappealing, or downright boring, you will receive plenty of traffic to those pages but that traffic will convert at a very low rate (if at all).
Change that! We've seen huge success with landing page updates, so implement updated best practices, update CTAs, and make things prettier and more engaging. Ultimately, these updates increase engagement and conversion rate, which results in more leads, and more revenue for your business!" —Cara Auty, Digital Marketing Account Manager
Why You'll Love It: Just getting eyeballs to your website won't guarantee you jobs, even if your site looks flashy. Here we explain the importance of converting the people who visit your website, and how you can revamp your site's content and design to accomplish that. This page ranked near the top of our "average time on page" KPI—we packed a lot of valuable information into this post and people took the time to read it.
Key Takeaway: "Focusing marketing dollars on improving the experience and performance of your landing pages will likely have a greater impact on your bottom line than investing those same dollars in just getting more visitors to your website (through SEO or paid search, for example)."

Why We Loved It: "A lot of businesses build a website, and years later assume that the site they built a while back is still as high functioning as it was when it was first created. It's important to view your website as a constantly evolving framework to help bring in new business. Before customers even contact you, they'll be forming an opinion of your business, which means that your website needs to be optimized for an easy user experience. This blog clearly demonstrates the value of maintaining a website, and we've listed some great examples where your site could likely be improved." —Shane Verville, Project Coordinator
Why You'll Love It: It's easy to forget that websites aren't "set-it-and-forget-it" investments! If you're unsure if your website needs to be updated, we explain how taking a closer look at metrics like your keyword ranking and conversion rates can reveal areas for improvement.
Key Takeaway: "Look at your site through the eyes of a new visitor. What is your user experience? How many clicks does it take to get to a qualified form? It can be pretty easy to slip into 'building science expert' mode, but do your page titles and content speak to a regular homeowner?"

Why We Loved It: "Thanks to Jake's talent for capturing the perfect moments—both the obvious and subtle ones—and his ability to stitch them together to tell the story of who our team is, our 2019 Team Retreat retrospective video  is a perfect peek into the inner workings of the dynamic people that give Energy Circle its circleyness. That term—"circleyness"—was coined to describe the X factor that we look for in all new recruits. It's best explained as a unique and brilliant combination of teamwork, talent, rapport, enthusiasm, empathy, and curiosity for our clients, our industry, and our market. While it's hard to explain circleyness, it's easy to spot it—and our team video captures that perfectly." —Emily Ambrose, Strategic Growth Manager
Why You'll Love It: This video not only illustrates how cohesive our team is, it's also a great lesson in the power of video marketing. This post was our second most-viewed blog post from 2019, with a phenomenal bounce rate of just 27%: After watching our team in action, people wanted to know more about Energy Circle, and the numbers prove it. See for yourself!
Key Takeaway: "Equal parts fun and informative, see what happens when you put 18 EC employees in a ski house for three days in November!"

Why Peter Loved It: "An early-2019 blog post, also on Google's local search bias, ranked very high in several end-of-year metrics, including page views and average time on page. Overcoming Google's proximity bias is everybody's challenge, and so we tackled the same subject again later in the year with much more depth and new data to pull from. This is a thorough look at the challenges of local SEO and one of the most valuable pieces of content we published in 2019 in terms of the usefulness and relevance of the information to our specific clients." —Peter Troast, Founder & CEO
Why You'll Love It: Are you tired of losing online traffic to less-established businesses whose physical addresses are closer to a searcher's location than yours are, even though the searcher is well within your service area? Here we list 4 tactics and strategies for overcoming Google's local search proximity bias.
Key Takeaway: "Tricks and work-arounds like geo-stuffing or creating fake addresses will only hurt you, and the penalties for trying to fool Google can be severe. Focus on reputable methods to overcome proximity bias and build momentum and visibility in local SERP. There are things you can do to move the needle."
Worried your company is falling behind online? Get your digital marketing back on track in 2020—call 1 (207) 847-3644 or contact us today to find out how. 
SERVING THE ENERGY AND BETTER BUILDING SECTOR
We are selective in who we partner with—and we know you are too. Find out with a no-commitment analysis how we can make an impact on your business.